The Tongariro Alpine Crossing is a challenging, yet rewarding, 19.4 km (12 mile) hike across an active volcanic landscape. Here's how to make sure you are prepared to complete the walk safely.
Tongariro Alpine Crossing Must Haves


The must-haves for your trek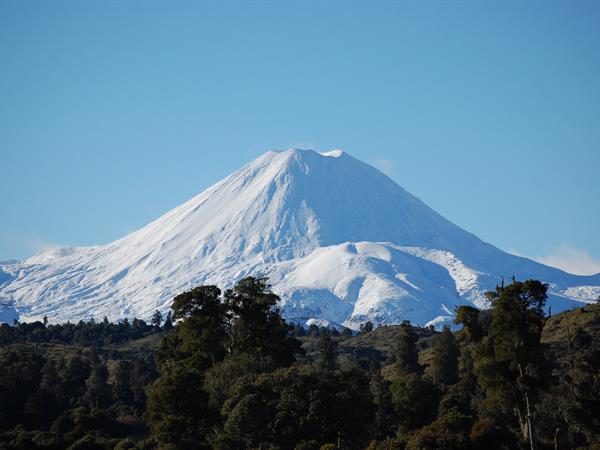 Tongariro National Park can be subject to unpredictable weather, and conditions can change quickly. It is important that all walkers carry the essentials for their journey across.
Take:
Food and plenty of fluid, especially in the summer months. If you are planning on completing any of the summit tracks, ensure you have additional water supplies.
Waterproof and wind-proof raincoat and trousers
Strong, sturdy boots (you will be trekking over uneven volcanic terrain)
Warm clothing layers:woollen or polypropylene thermals and fleece
Hat and gloves
Sunscreen and sunglasses
First Aid Kit
Map
Cellphone
Due to the rugged and alpine environment, the weather in the car park at the beginning of the track can differ greatly from conditions 1000 metres higher further up the track.
Be prepared to change your plans and turn back especially when visibility is poor or strong winds prevail.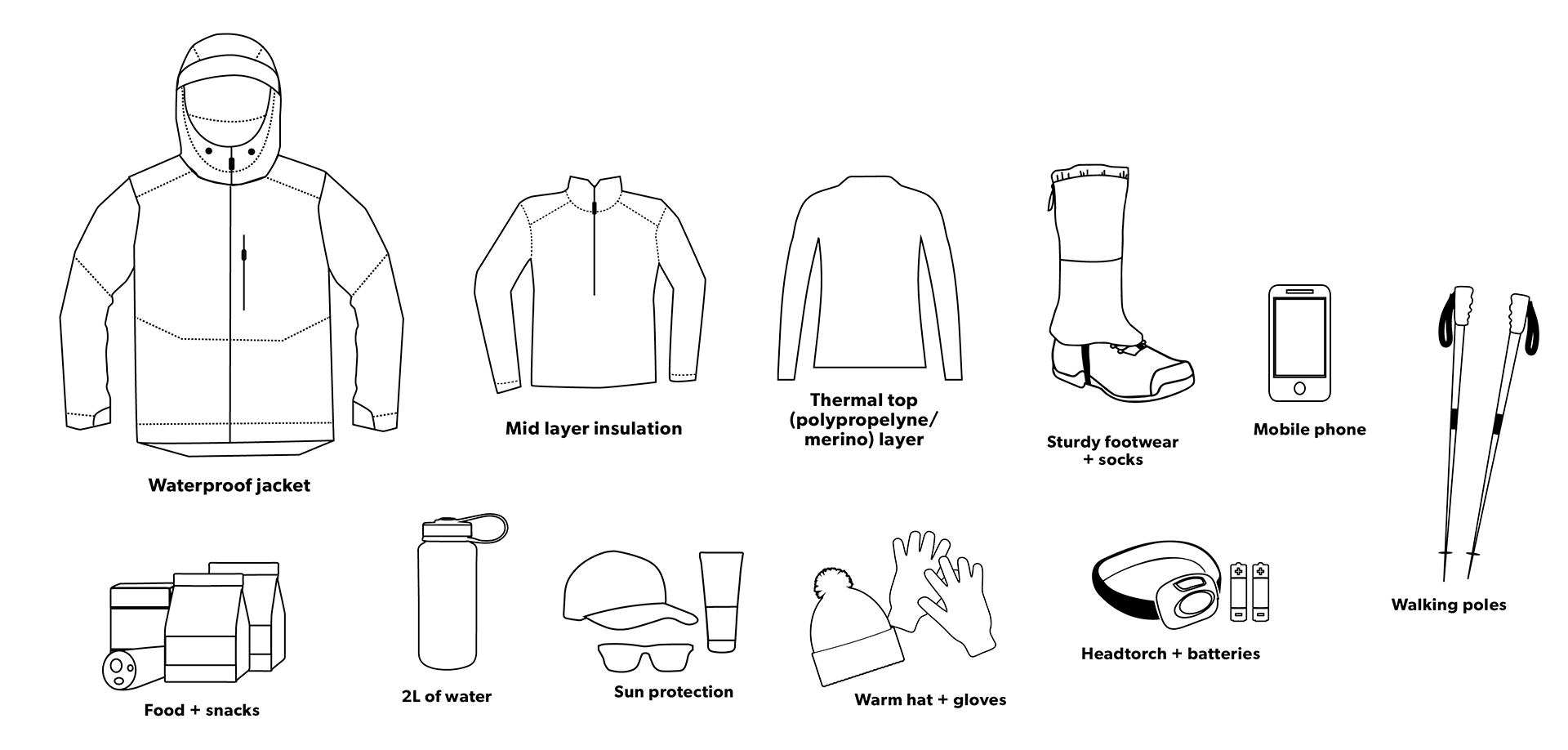 ---
Be prepared for changes in the weather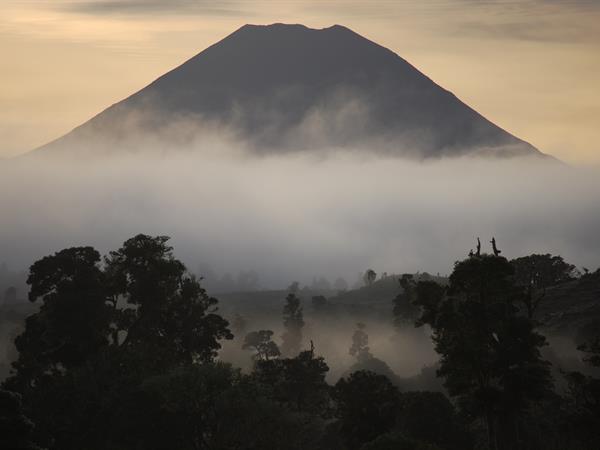 The weather can change quickly and unexpectedly in any alpine environment. At times conditions can be extreme.
Be prepared for every type of weather. Please take care to note the Essentials List which tells you exactly what to take and what to wear.
During the winter additional gear like crampons and ice axes are required. Please take care to read Winter Experience if you are intending a winter trip.
Check the NIWA website for the weather forecast and daily weather advisories. Tongariro National Park has a specific forecast.
---
What to expect from the Tongariro Alpine Crossing
Although beautiful, the Tongariro Alpine Crossing, can be dangerous if you are not fully prepared to enter an alpine environment. Extreme weather, terrain and distance have resulted in this track having the highest number of search and rescues for hikers in New Zealand. The video below, produced by the New Zealand Mountain Safety Council, takes you through the entire track and shows you how to prepare for a successful day out so that you make it home safely:
The map below shows a profile of the track with key points along the way:

Environmental Care Code
Please the respect the Tongariro National Park by adhering to the New Zealand Environmental Care Code:
Protect plants & wildlife
Remove rubbish
Keep streams & lakes clean
Take care with stoves & fires
Camp carefully
Respect our cultural heritage
Keep to the track
Consider other people